RACER Benchmark Group GmbH is a leader in comparative analyses of employee surveys in Europe. The group provides excellent benchmarks and best practices in the context of personnel research for companies.
learn more
News
No archives, no long searches – just the most important things!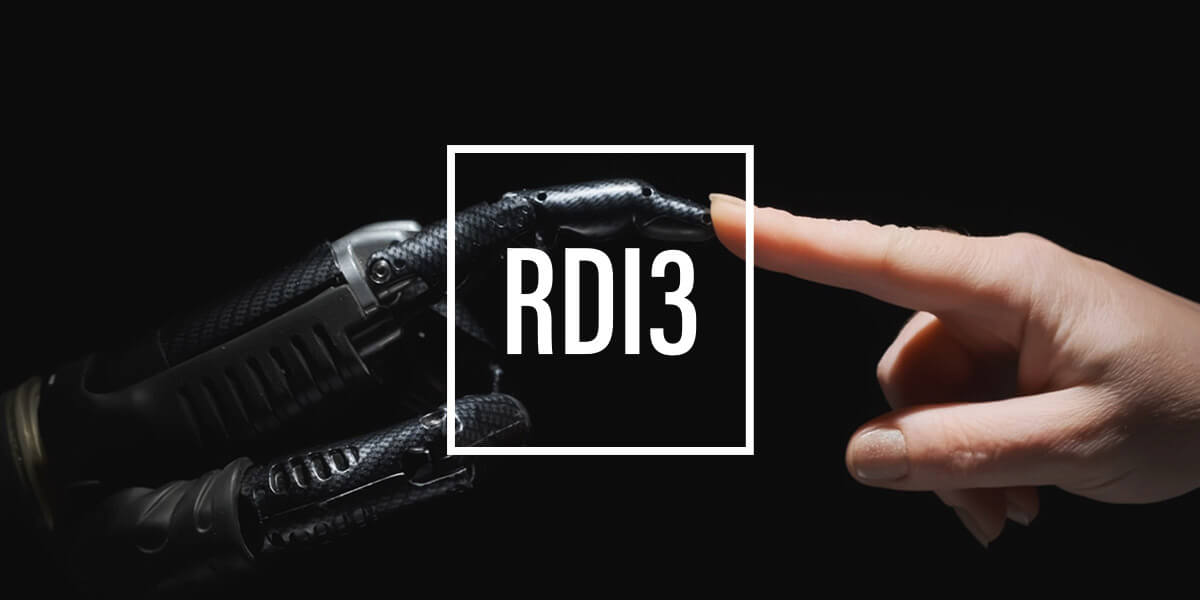 14 November, 15.00 - 16.30 - Live streaming via MS Teams: "AI as a saviour in employee research, surveys and organisational decision-making". It's that time again: the DIGITAL IMPULSE is going into the 3rd round: we are looking...
RACER Benchmark Group GmbH is a leader in comparative analyses of employee surveys in Europe. The group provides excellent benchmarks and best practices in the context of personnel research for companies.
As an independent company, RACER Benchmark Group GmbH evaluates employee surveys that are currently conducted regularly by 17 leading companies in the German-speaking world. The RACER Group conducts intelligent benchmarking in various facets on the basis of more than 2 million data records from over 70 countries and on the basis of aggregated and anonymised data from its respective member companies.
"If you can't measure it, you can't get it!"
RACER is the abbreviation for the indices used for index benchmarking by the Group
Recognize to flourish
Creating quality environments and recognising performance
Align to transform
Inspire for common strategy and goals, actively shape the future
Capacitate to thrive
Empower employees, optimise work processes together
Evoke Engagement | OUTCOME
Promote sustainable engagement in the best possible way
Relate to unite
Promote effective collaboration and open cooperation
"You cannot push anyone up the ladder
unless he is willing to climb."
Our shareholders and partners
"The key for us, number one, has always been hiring very smart people."
After establishing the RACER Benchmark Group as a limited company, our goal is further growth. We are looking for you!
We currently have a potential benchmarking volume of well over 2 million employees* in our member companies. In core questions, this data is available for more than 70 countries*. This makes the RACER Group the global leader in anonymised benchmarking based on aggregated data.
With the new online database of our service partner IPSOS, data can be accessed 24/7 and directly from any location at any time.
The focus of growth is not only on other corporate groups, but also on larger medium-sized companies, market leaders and "hidden champions". With this shoulder-to-shoulder approach, both more differentiated and more accurate benchmarks can be generated. The gains in the area of "best practice" would be equally promising for SMEs and corporate groups.
*We will be happy to inform you personally about the current and exact status at any time.
"Most important things in life are the connections you make with others!"
Become a shareholder or partner
THE WAY TO
MEMBER COMPANY
We are not only looking for members, we are looking for companies and fellow campaigners to get involved
Willingness to become a shareholder or partner
For partners: Company headquarters in the DACH region
Employee surveys are already being carried out or are in the planning stage
Willingness to provide anonymised and aggregated data from the surveys
Commitment to the Benchmark Group
For shareholders: Willingness to take on the function of Chief Quality Officer for a certain period of time as part of the regular rotation within the Group
Use of RACER items and marker items in own surveys
We would be happy to present the exact onboarding process to you personally. Give us a call!
Enquiry with a member of the Executive Board: CEO / CMO
Initial consultation by members of the Executive Board, which primarily relates to the framework conditions of membership, such as contract, conditions and motivation
Preliminary check by our Chief Quality Officer regarding the eligibility for membership according to our quality rules
Presentation of the potential new partner and its existing or planned employee survey in the RACER Group
Approval of the existing partners
Joining as a shareholder or becoming a partner by signing a contract
Participation in RACER meetings
Free access to all information and benchmarks
"Train people well enough so they can leave. Treat them well enough so they don't want to."
That's what our members say.
With the benchmarking approach represented by the RACER Benchmark Group, management as well as those responsible for ES in corporate groups and medium-sized companies have at their disposal a very systematic, methodically secured and scientifically elaborated approach for the evaluation and interpretation of the complex ES data in the company! Benchmarking is an important methodological approach that is used at all management levels.
Who are the best consultants for the company? The employees. They know best how to promote the corporate culture and increase economic success. Using qualified benchmarks on employee feedback from other successful companies, we find the right levers for deriving measures.
In addition to benchmarking, the focus is on the exchange of best practices or alternative solutions in the RACER Benchmark Group. Through the group, I get direct feedback on where we stand as a company on various issues. Furthermore, I can coordinate with other member companies on how their packages of measures look like in order to increase employee engagement.
Just call or email! Or do you really want to send a letter?
Office
An Dreilinden 10e
40629 Düsseldorf